Welcome!
We're a home based breeder that specializes in mini and medium Goldendoodles since 2011. We're excited to now be adding Double Doodles into our breeding program. The Double Doodle is a beautiful, Intelligent, fun, gentle nature, non shedding, pet by combining the best of two worlds, the Goldendoodle and the Australian Labradoodle, the hybrids of hybrids!
Our goal is to raise happy, healthy and sound Doodles with excellent temperament! We do extensive health testing on all of our breeding dogs. We try to produce puppies that will have excellent health, temperament, fantastic dispositions and allergy friendly coats so they can be wonderful healthy pets, service or therapy dogs!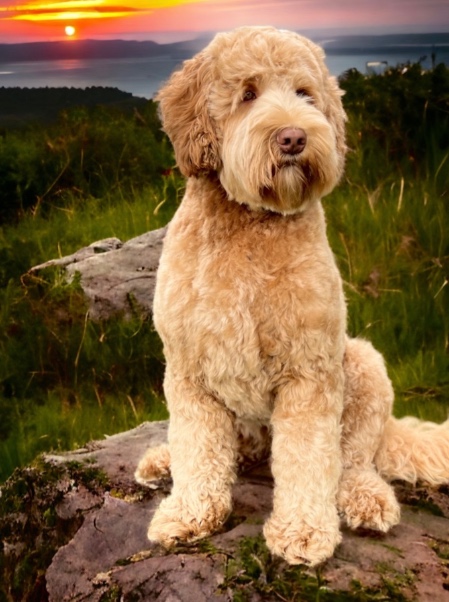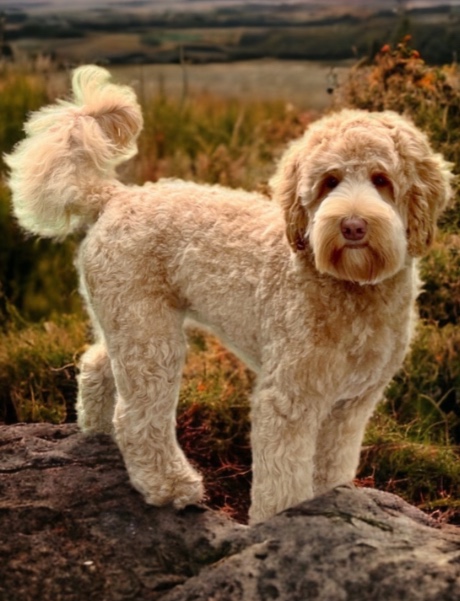 All of our dogs are loved as family members. We cherish our pups from birth up until they leave our arms to snuggle into yours! Each of our dogs has brought so much happiness to us throughout their lives. We want to do our part to produce wonderful, healthy dogs that can bring other people joy as well, and we strive to provide each of our puppies with loving homes where they can live happy lives.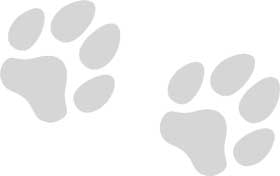 Our website is filled with a lot of information on what we do, how we treat our adult dogs and how we raise our puppies. We have a few dogs that live here with us in our home as family pets, but most of our future and current moms and dads live in guardian homes. Guardian homes are where we choose a family to take in our chosen future parent, and raise the puppy as if it were theirs, but under our stipulations and guidelines. We not only want the best home for all of our puppies, but guardian homes are very special. We need our breeding dogs to be very well socialized and trained to. We want and need well mannered dogs, which is not only good for the dog itself, but also for the people in the dogs life. Goldendoodles are naturally very intelligent... so with a little help and training in the beginning of a puppies life, will go a long way to form a dogs personality.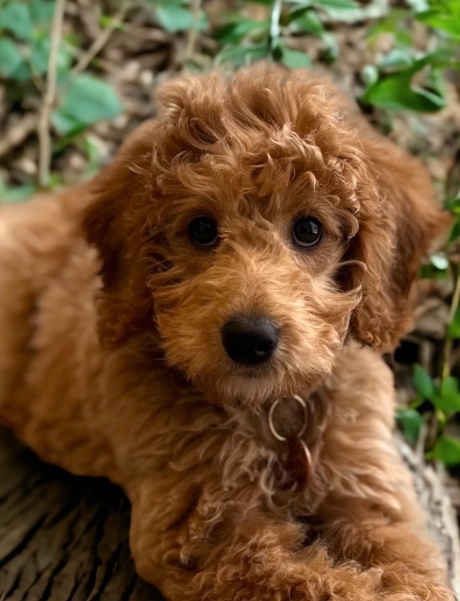 Around 12 months of age, this is when we start our health testing on our upcoming moms and dads. Our vet also specializes in taking OFA radiographs for breeding dogs, hips and elbow certification. These radiographs have to be sent into either OFA Diagnostics They also fill out our forms for OFA patellas and heart. This is to clear the dog for hip and elbow dysplasia, no luxation in the knees, and a healthy heart with no abnormalities.
For genetic diseases, we run full panels on each dog. We use Embark or Pawprint for this testing. When DNA testing a dog for diseases. Doing this, you want to be certain you never breed 2 dogs with the results of carrying the same disease. For most diseases, they need 2 genes for the disease to AFFECT the dog. If the dog only have 1 gene of the disease, the dog is not at risk for that disease. But again, breeders have to be certain to never breed 2 dogs that carry the same gene of a disease together.
If you are buying a puppy from Elm Tree Doodles you are also on a contract. This is mainly for the pets health and well being. We also want to make sure you are getting the right puppy that fits your families needs. We do not sell to pet stores or to any broker to sell our puppies. We enjoying meeting our puppy families and becoming 'friends' with you guys! When buying a puppy from us, we feel everyone becomes part of the Elm Tree Doodle Family! Keep in mind, our puppies are sold on a strict spay/neuter contract.
Thank you for your interest with Elm Tree Doodles!
Please feel free to browse through our website and please like & follow our facebook page!
If you have any questions at all, please
Contact Us
and also check out our
Puppy Gallery
for some of our past puppies.
Please like and follow us on
Facebook
so see additional videos and daily excitement!
A Little About Us
Hello my name is Amanda. We're a home based breeder located in a small town of Simcoe, in Norfolk County Ont.
We began our journey breeding Goldendoodles in 2011. Our pups are our babies, hand raised with the help of my 3 children: Ethan 19, Mason 16, and most helpful and the master of Socialization is my young daughter Lorelei 9.
Our puppies are all born and raised right in our living room so they are loved and well socialized and lots of cuddles. We expose the puppies to new sounds, smells, surfaces to walk on, people of all sizes as well as other dogs, cats and even a bunny!
Our dogs have lots of freedom to play, exercise and are well socialized. with a focus on making the transition from ourloving home to yours as easy as possible. We strive to breed the best we can, educate their new owners and ensure these precious creatures get the love, care and attention they deserve.
We've adored every litter that's comes into our home. The puppies are handled lovingly and daily by all of my children. I've grown to love them so much that raising Doodles has become my passion! Our puppies are always under foot and included in our daily activities. My children play a big role in molding these amazing companions. It has been so much fun and heart warming to see pictures of our puppies with their new families.
We're breeders of quality Doodles from health tested parents. Each of our puppies have been carefully selected to join the Elm Tree Doodles breeding program.
Our commitment to you is providing the pet that fits you and your family's needs best. Temperament, health and good looks are the keys to our breeding program. I guarantee the health of each puppy and will provide a life-long support system.
If you would like to get to know our puppies better, as well as us, please feel free to fill out our Contact Form , and we will get back to you as soon as possible. In the meantime, please browse through our Photo Gallery and get acquainted with our dogs and puppies.
We look forward to hearing from you!
~ Amanda Hilton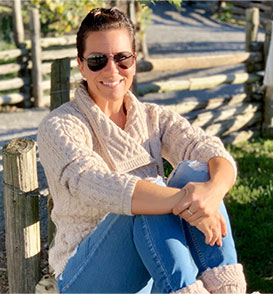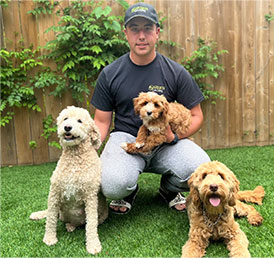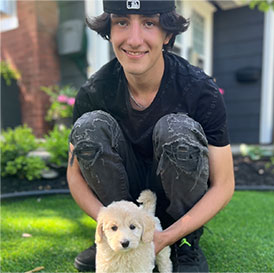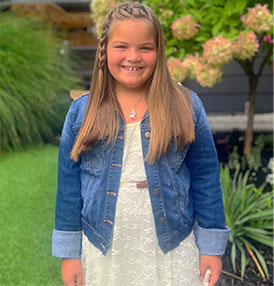 Ethical Breeder – What is an Ethical Breeder?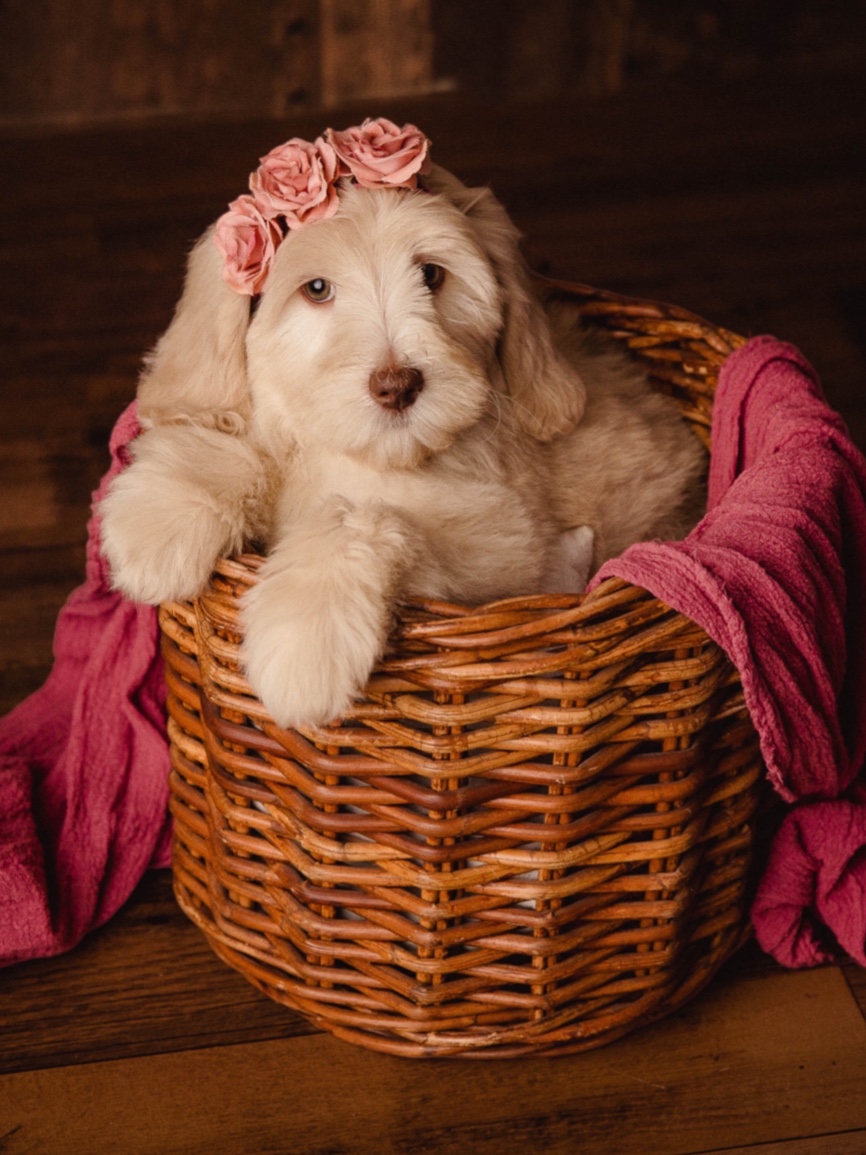 It's important for you to do your homework and to know what an ethical breeder is when picking out your future fur friend. Just because you hear the term "Breeder" it's easy for people to associate that with the dangerous and not so responsible breeders that exist out in the world.
Being an ethical breeder means that we care. We care about making sure that the facilities are always clean and spacious. The dogs are healthy and well socialized, and that they are handled lovingly and daily. An ethical breeder provides complete, accurate, and honest health certificates form both the parents and the puppies. They ensure their puppies are exposed to new sounds, new people, children, and other animals. An ethical breeder strives to produce dogs with great temperament and raise their puppies in a manner that promotes confident social behavior.
At Elm Tree Doodles, it is our passion and commitment to provide you with a pet that fits you and your family's needs at best.
Our Puppy Room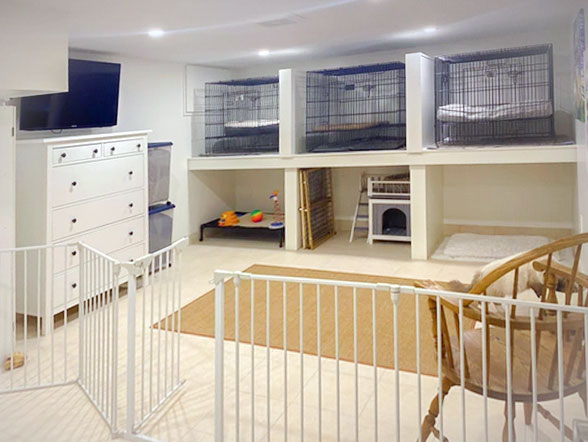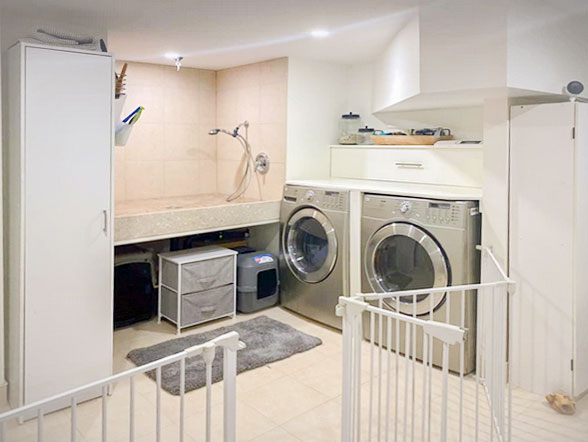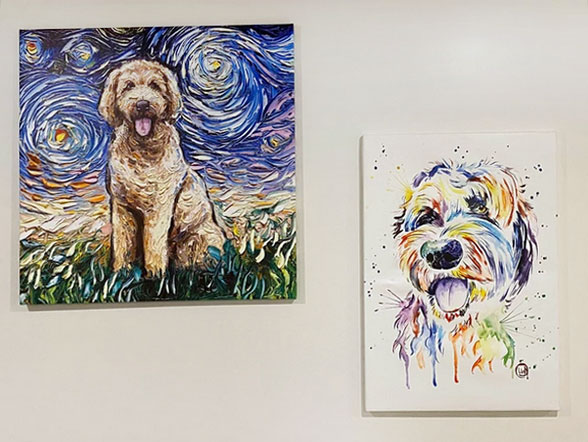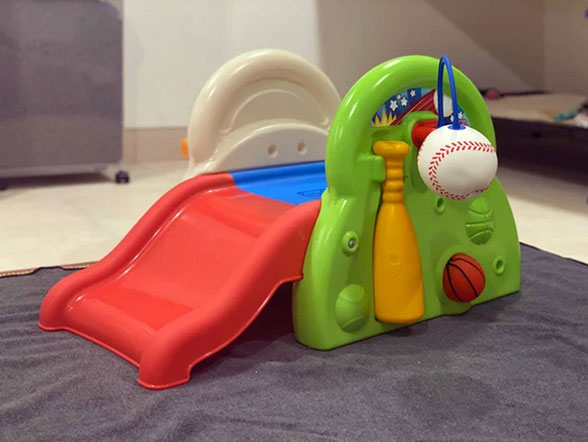 What our clients are saying about us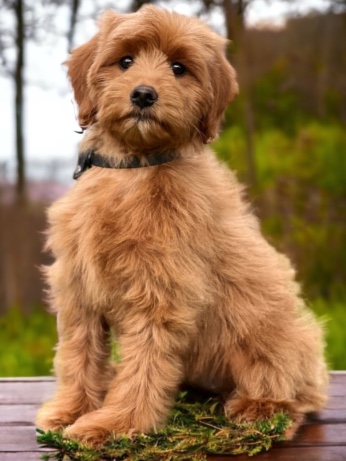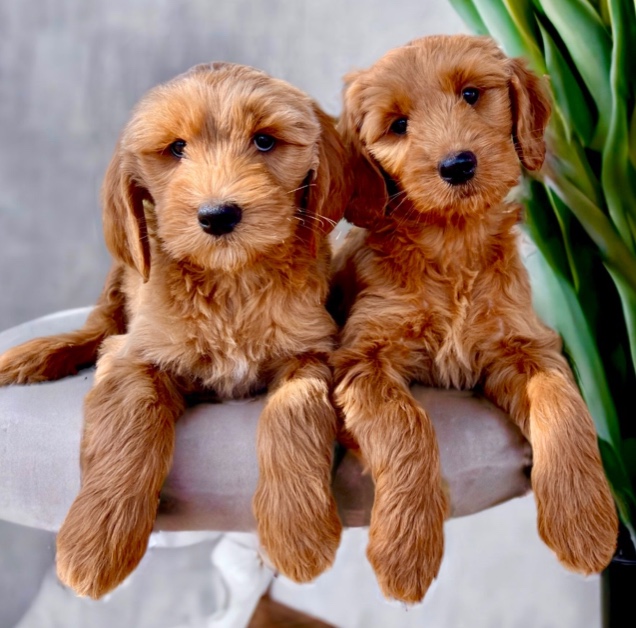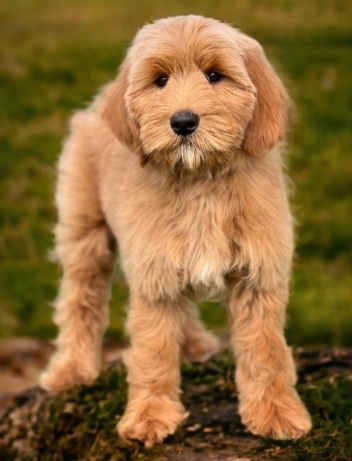 We are super excited to announce that we have officially partnered up with BAXTER & Bella and their exclusive online puppy school.

They provide pet parents a Lifetime MEMBERS ONLY Access to all of their training methods, materials and resources! You can do one on one zoom training calls, group classes, and watch hundreds of videos! If you're interested in giving them a try, please visit baxterandbella.com and when you enter Discount Code ELMTREEDOODLES at checkout, you will save 25% off lifetime membership - $178.50 (Reg. $238)